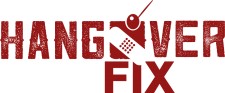 The Hangover Fix Patch contains a powerful blend of 12 organic, all-natural vitamins, nutrients, and antioxidants.
LAS VEGAS, Nev., July 24, 2017 (Newswire.com) - Now there is the perfect remedy for the headaches, nausea, body aches, and fatigue associated with hangovers. The Hangover Fix Patch has launched to provide an all-natural hangover cure. Instead of products that just treat individual symptoms, the Hangover Fix Patch is made specifically to treat hangovers and all that's associated with it. The patch contains a propriety blend of 12 organic vitamins, nutrients, and antioxidants like acai berry, vitamin A vitamin B12, vitamin B2, vitamin B3, vitamin B5, vitamin B6, folic acid, vitamin D, vitamin E, vitamin B1, and green tea extract.
Alcohol in the system acts as a diuretic and causes the depletion of beneficial nutrients and vitamins from the body, the most important are vitamin B12 among other B vitamins. The loss of these nutrients adversely affects the central nervous system, which creates the hangover and its associated symptoms.
Finally, there is hangover cure that does exactly what it's designed to do — never feel hungover again.
One Hangover Fix Patch contains 1000mcg of vitamin B12 and other B vitamins, which together make up the vitamin B complex. The vitamin B complex in conjunction with other supplements, such as the kind provided by the Hangover Fix Patch, may help restore balance to the body and can assist it in replenishing depleted nutrients resulting from alcohol consumption.
"Finally, there is hangover cure that does exactly what it's designed to do — never feel hungover again," says Robert Newman, founder of the Hangover Fix. "The reason why the Hangover Fix Patch works so much better than any other hangover remedy is because it's made specifically for people with hangovers. It will aid in the nausea, the fatigue, and the pounding morning after headache."
The patch is also simple to use. After the patch is removed from its packaging apply it to a dry and hairless area on the body. The hangover patch should stay on for at least eight hours after consuming alcohol but for no more than 24 hours. To take it off, simply wet the patch with warm water and gently pull each corner and peel towards the middle.
The company is currently offering 75 percent off the cost of a box of hangover patches and free shipping. To learn more and make a purchase, visit HangoverFix.com.
Source: Hangover Fix
Share: